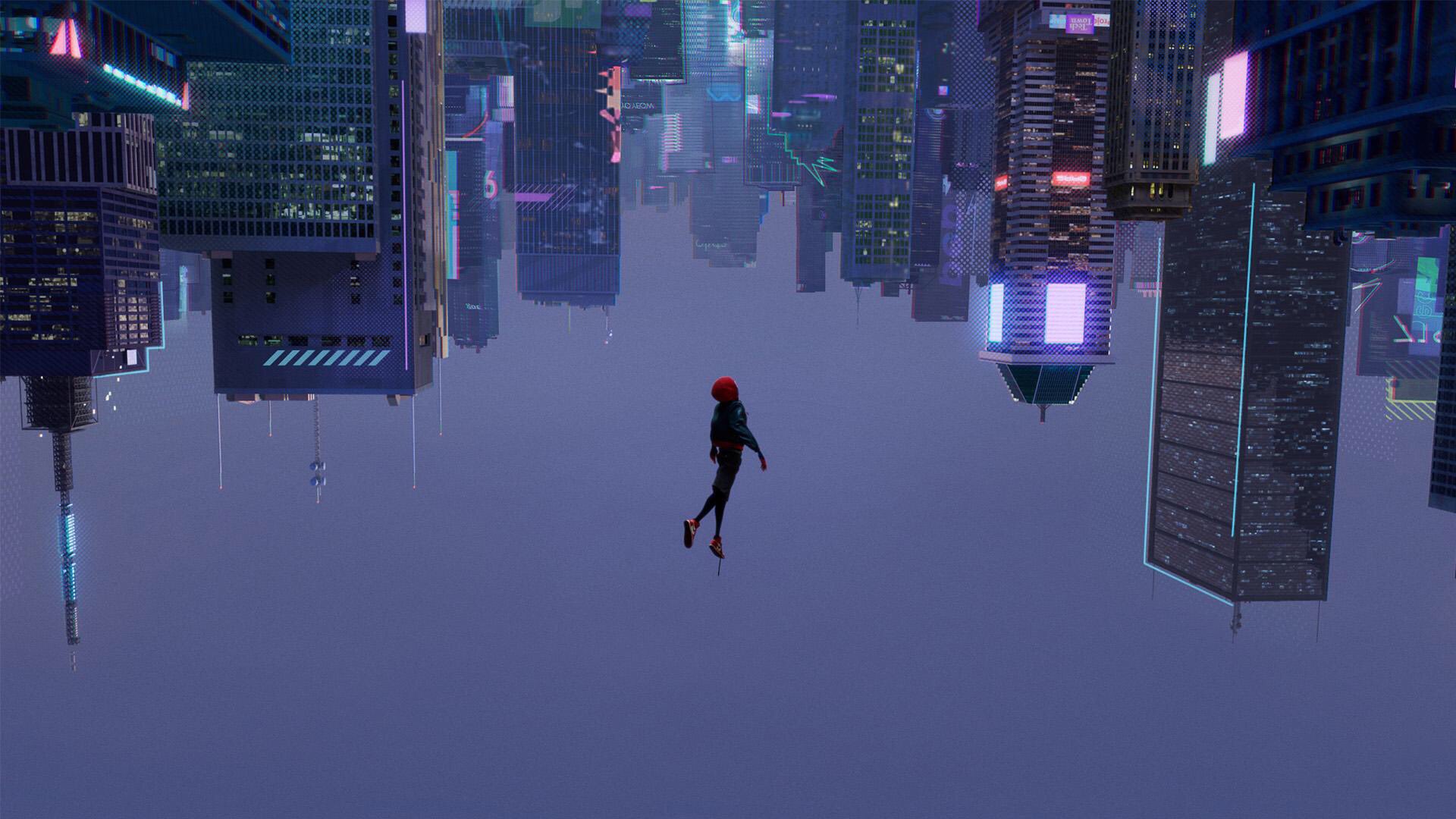 When I walked into Spider-Man: Into the Spider-Verse (2018), I didn't expect to see one of the most visually stunning films in the past decade. Most of the plot centers around Miles Morales, a young Brooklyn teen fighting an uphill battle for his place alongside more established Spider-Heroes from other dimensions, including Peter Parker.
While plenty of other Spider-Man movies have included exhilarating sequences of their protagonists athletically web-slinging through the air, this one shows a Spider-Man at ease (note his lithe physical posture) with his identity, his ability, and his responsibility. And, after overcoming numerous personal hurdles up until this point, he appears to rise above it all, ascending towards the luminous, bustling city which made him who he is. And what results is some brilliant film-making.
The clip below provides more context.